Claim Your New Infinity Keys Starter Pack NFTs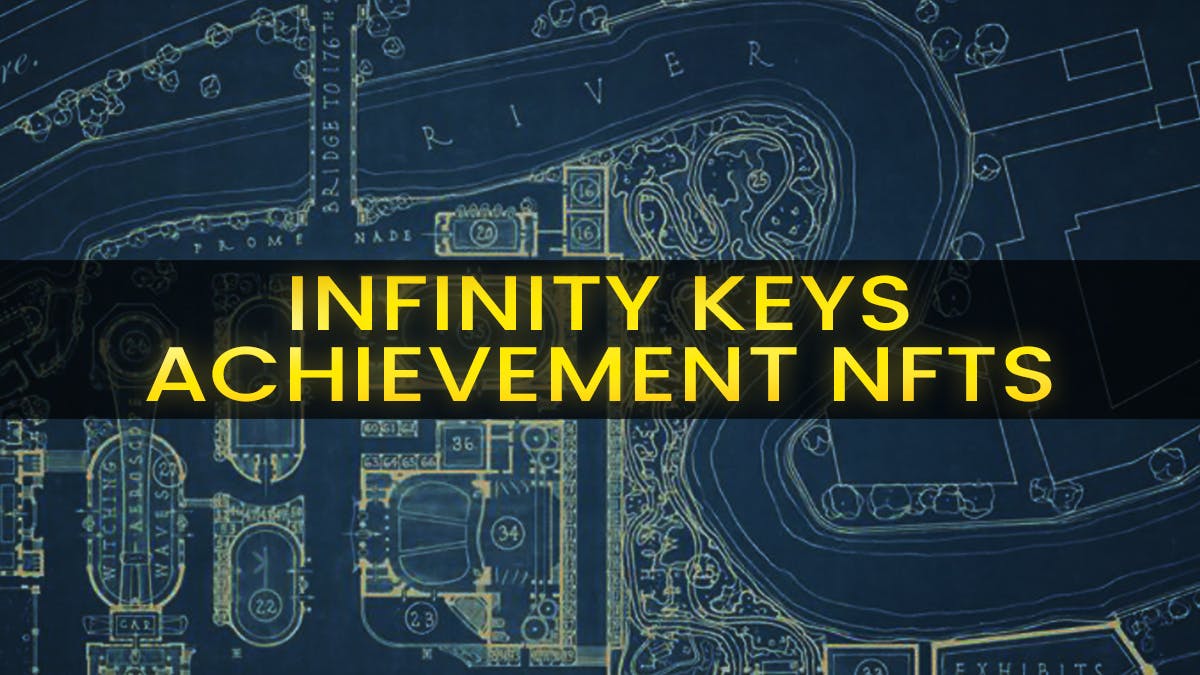 Infinity Keys is happy to announce we have launched free NFTs for early players (excluding gas costs). Players can solve hunts and claim Starter Pack Infinity Keys Alpha Trophy NFTs as treasure on Ethereum, Polygon, or Avalanche. Holding these multichain NFTs gives players an exclusive early supporter Discord role, access to gated channels in the IK Discord, and early information about upcoming hunts and collaborations.
Infinity Keys is a platform of creator tools that allow fans and brands to create treasure hunt-style missions across the metaverse or any existing content. Community players solve puzzles, work together, and claim Web3 treasure to boast their success and hold keys for future puzzles. 
As a tribute to early explorers, the Infinity Keys Alpha Trophy NFTs use historical maps with customized borders (and IK easter eggs). This unique and stunning artwork provides a fascinating and fun addition to digital galleries and collectors' trophy shelves.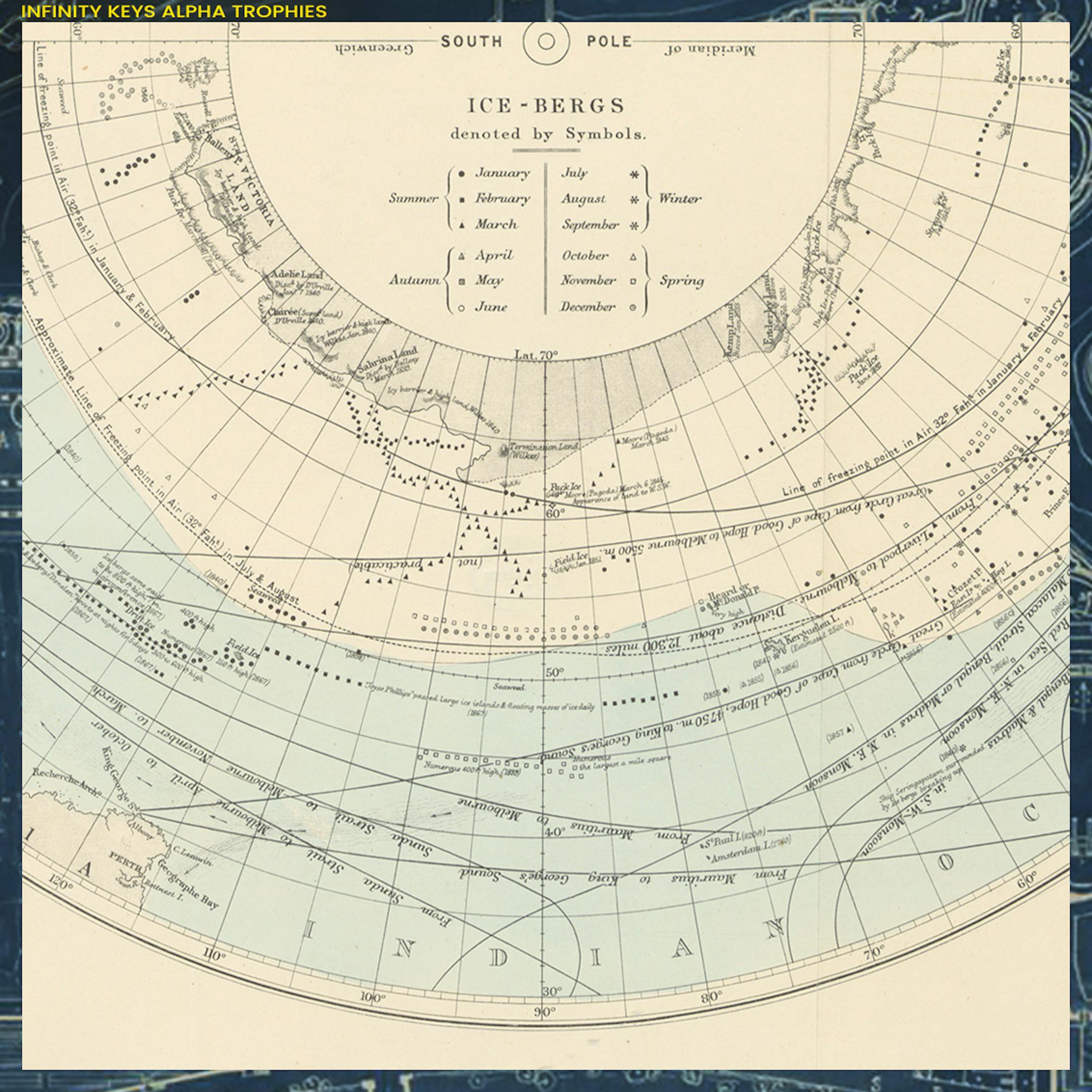 The first set of achievements is called the Starter Pack. The Starter Pack includes three puzzles to onboard new players and builders to IK. The puzzles are: notright, community code, and thesis. The clues are already out there, and are designed to be an easy first step into the world of treasure hunting. 
Players can claim Infinity Keys Alpha Trophies by solving each of these puzzles, but like all IK hunts, Web3 and NFTs are not required. Any player who wishes to claim the treasure can provide an email, and as Infinity Keys player profiles are launched in the future, those players will have associated progress tracked for their accounts and retroactive NFT airdrops. Alpha Trophy NFTs are available on the Avalanche C-Chain, Ethereum, and Polygon blockchains so that players can choose to mint using fast transactions and ultra-low gas fees on the chain of their choice.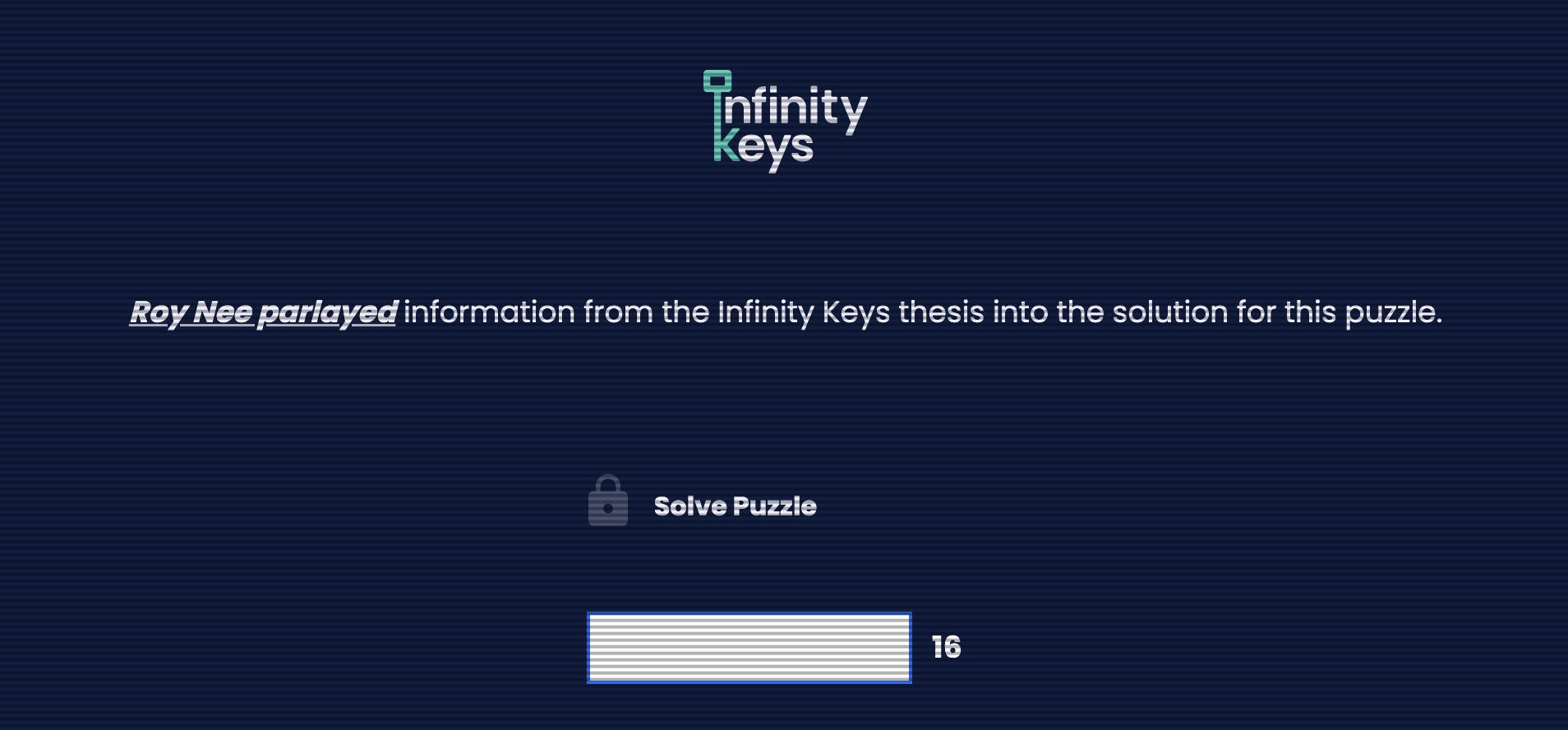 Holding Starter Pack Trophy NFTs allows players to claim a limited-time early supporter NFT. Click here [link] to claim after claiming each individual starter pack NFT. The Starter Pack NFT grants players an early supporter role and access to exclusive channels in the community Discord. 
Next, verify ownership of the Infinity Keys Alpha Trophy Starter Pack NFTs and unlock a new role, gaining access to more chat channels. 
To do this, join the Discord, and click on "#collabland-join" to verify ownership.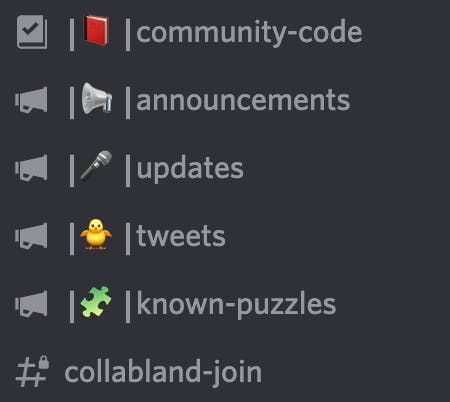 Congrats! You'll have access to exclusive chats and information as an early community member! 
Remember, keys can be anything and everywhere, make sure to follow our social accounts to get clues when we announce them. Work with other players on Discord to solve hunts, or ask the team about building an Infinity Keys treasure hunt for your other favorite communities!
About Infinity Keys
Infinity Keys is a set of no-code creator tools used to create engaging digital treasure hunt experiences. Join our community to get help solving your first Infinity Keys puzzle, or reach out to inquire about building a co-branded Infinity Keys hunt.
About Polygon Studios
Polygon Studios aims to be the home of the most popular blockchain projects in the world. The Polygon Studios team is focused on supporting developers building decentralized apps on Polygon by providing Web2 and Web3 teams with a suite of services such as developer support, partnership, strategy, go-to-market, and technical integrations. Polygon Studios supports projects from OpenSea to Prada, from Adidas to Draft Kings and Decentral Games to Ubisoft. 
Twitter | Facebook | Instagram | Telegram | Tiktok | LinkedIn
About Avalanche
Avalanche is the fastest smart contracts platform in the blockchain industry, as measured by
time-to-finality. Avalanche is blazingly fast, low cost, and eco-friendly. Any smart contract-enabled application can outperform its competition by deploying on Avalanche. Don't believe it? Try an app on Avalanche today.